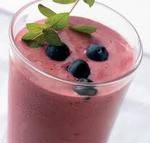 SUMMER HAPPENINGS

Every Friday night this summer dine with us and you will receive an 8% discount on all your store purchases. The discounts must be used the same night you purchase your dinner.

Every Wednesday night join us for recipe sharing. Share your favorite recipes, cooking secrets, or family recipes over a $2 glass of Banrock Station Merlot. One per customer.


Every Thursday night is "Girl's Night Out". Bring a friend and receive a free "Green Goddess" appetizer

with purchase of a soup, salad, dinner, or dessert.



Every Saturday night this summer (starting tonight) join us for a "Patio Party". One free local beer per customer as long as you buy dinner, an appetizer, or dessert. Live music on some Saturdays. Save this date – August 16th for Chris English Blues.


Come meet some new staffers in the coming weeks. Nicole will be helping out in the store and Katie will be our new evening waitron.
We are saving up money to re-do our cafe kitchen for faster service. You've seen our kitchen, we're cooking on a stove like the one you have at home. On our wish list: a 36 inch gas griddle, another sandwich prep fridge, an under-the-counter freezer, more dinnerware, and a major work station re-do. Have dinner at Good Natured all summer long.
Our goal is to save $10,000 by the end of the summer.
We've joined INFRA, a support system for small health food stores like ours. Check out our new Independent Choice store sales flyer from the Independent Natural Food Retailers Association.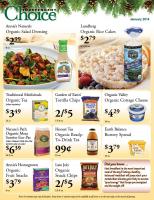 In Our Cafe Today

"Thinking of Summer" Strawberry Wrap and Pear & Swiss Panini

Organic Produce
Delivered Fresh on Wednesday Mornings

Lettuce Mix and Local Head Lettuce
Strawberries & Blackberries
Golden Delicious Apples
Broccoli Heads
Red and Yellow Onions
Bananas
Russet Potatoes
Baby Cantaloupes
Hannah Sweets
Garnet Yams
Oriental Sweet Potatoes
Organic Tomatoes
Don't let any of this good food go to waste.